All eyes were on the Obamas
throughout
the 57th Presidential Inauguration this weekend, but by the
examines
of a photo
broke
by White
dwelling
person taking photos,
Pete Souza, it
appears
as though Barack only had eyes for Michelle.
Souza
apprehended
leader
Barack Obama and First
woman
Michelle Obama standing
simultaneously
in the Blue Room of the White
dwelling
before a brunch celebrating the Inauguration on Friday and we're
staining
to
understand
-- what's all the grinning about? And can we get in on the
antic?
The first couple's cozy demeanor only intensified as the weekend went on,
coming to
full-blown PDA by Monday's swearing-in ceremony.
What do you
believe
Barack and Michelle are
joking
about? Share your best caption for this photo in the comments
part
below.
PHOTO
: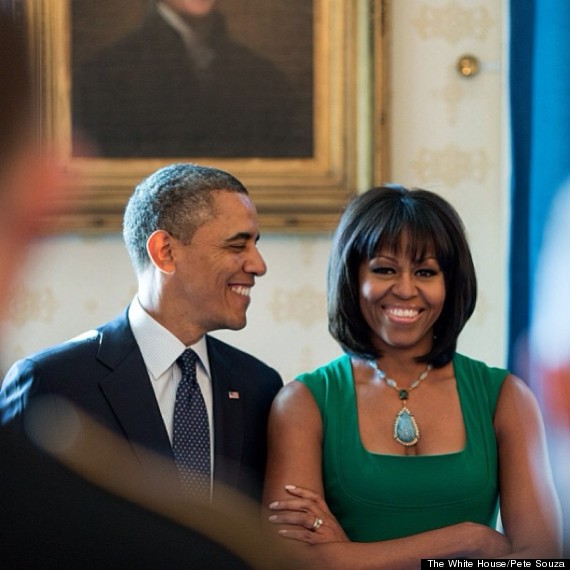 RELATED ON HUFFPOST: